This page contains information on how to track heart-rate data.
Enabling manual recording of heart-rates
If you don't have a GPS logger that records your heart-rate at each point, you can still record average and maximum heartrates against logs manually (i.e. based on a non-logging heart rate monitor strap.)
To switch heart rates on manually:
Go to tags, and select the tag you want to record heartrates under (e.g. Running or Bike Training)
Edit the tag, click the "Edit heart rates" checkbox.
Now, when you go to a log tagged with that tag, you'll see the "heart rate" tab (this usually only shows up if your logger supports heart rates.)
On that tab, the average and maximum heart rate values will show "edit", click that, type in the heart rate and click the save button.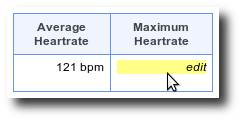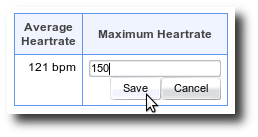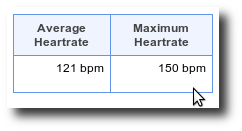 Once you have heart rates recorded against log files (either extracted automatically or entered manually) they will show up in various summary and comparison tables and the graphs for routes and tags.
Heart-rate graphs
You can view a heart rate histogram and heart rate vs time graph on the log detail page if your logger supports it.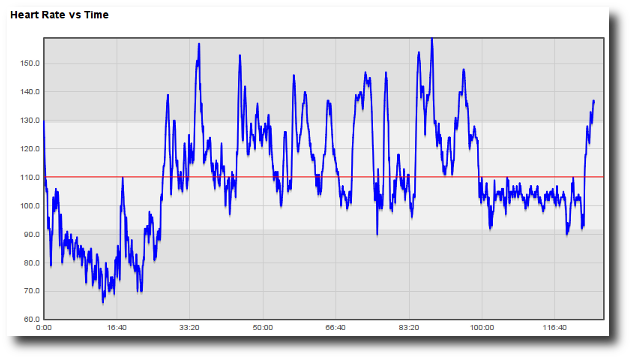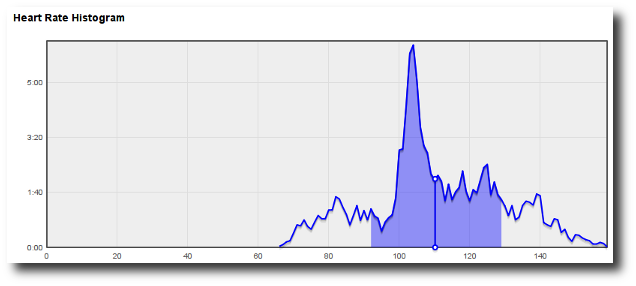 If your logger records heart rates, or you key in averages as described above, you can view graphs of your heart rate on each date for each route and tag.